Mosquito Treatment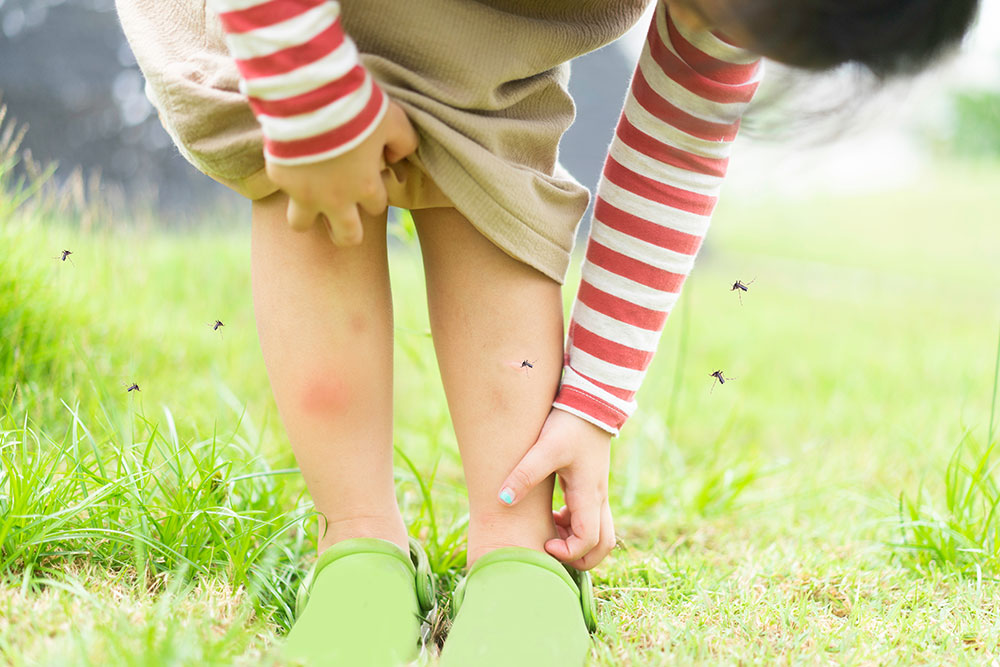 Our most popular service, the mosquito spray treatment prevents mosquitoes from invading your personal space for up to 3 weeks!
Barrier Spray = Eliminating the Threat!
Our team will visit your home or business to assess all areas you would like treated. These certified and insured technicians will treat your yard with a barrier spray using a backpack sprayer for precise application. This solution will not only kill mosquitoes on contact, and outlast the heaviest of rain showers, but will also bind to existing greenery and vegetation to ward off pesky mosquitoes for weeks to come. There is a 1 hour drying time (THAT'S IT!), then your family and pets can resume outdoor activities.
We take great care in keeping your yard covered while being very cautious around pollinators and pollinating flowers, swing sets, common areas, vegetable gardens, chicken coops and your outdoor koi ponds. Taking into account these environmental factors when treating our customer's homes is just one more reason Backyard Mosquito is your go to choice.
Mosquitoes transmit 28 diseases including West Nile, Malaria, Encephalitis, and Dengue.  Disease cases from mosquito, tick, and flea, bites tripled in the US from 2004 to 2016.  During this time 640,000 cases were reported.  There are 3000 species of Mosquitoes, 176 of those are present in the United States.